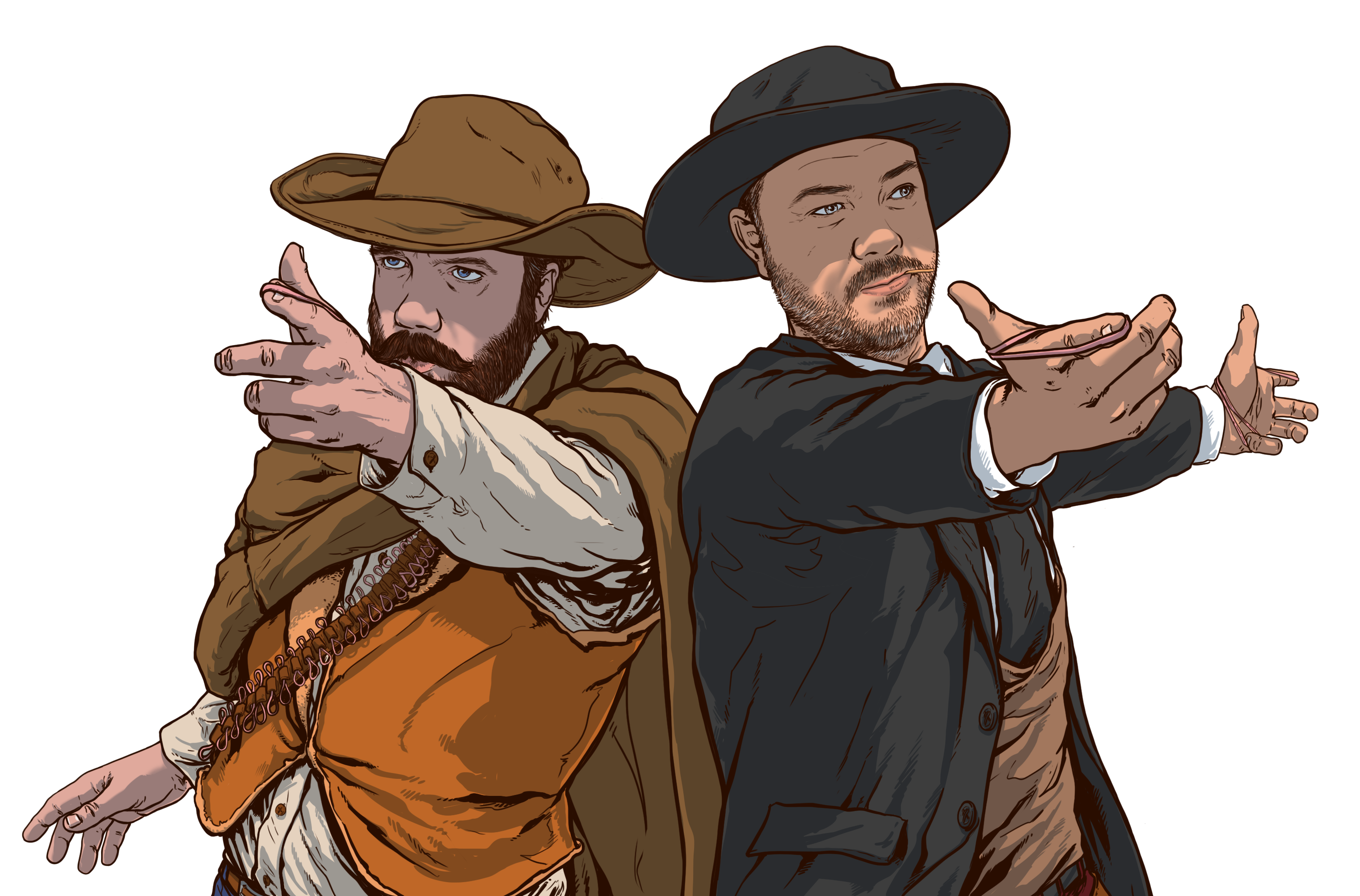 Our mission: to produce beers without pretension while being free and a little crazy
March 3, 2022
That's a line to live by and is proudly displayed on each Clown Shoes beer label, of which there's been plenty over the past dozen years. While the core lineup of top shelf IPAs are the main attraction, Clown Shoes' barrel-aged offerings and style-defining limited releases continue to turn heads. The use of premium ingredients and cutting-edge techniques has brought a full palate of flavors to beer lovers across the country–Clown Shoes is distributed in 30+ states–since the brand's start in 2009.
One of the most unique things about Clown Shoes is the full sensory experience offered, beginning with the can art. Consumers are pulled in with every beer they try, from aroma and flavor to visual art and a story that keeps the drinker engaged and eager to follow along.  How does this happen? Well, it starts with two talented artists displaying their craft at the highest level. Take a step inside the work of Head Brewer, Dan Lipke, and Head of Design, Michael Axt, as they discuss the brand from their lens.
Dan Lipke (Head Brewer): I was born in Vermont and am a dual citizen of the US and Britain. I fell in love with beer early at the pubs & started brewing by my late teens. I got my first brewery job in '96 and been having a blast since then.
Michael Axt (Head of Design): My background was in Comic Art. Born and raised in Philadelphia then went to college in Savannah, GA for sequential art (fancy way of saying panel art for comics).  I lived there for 12 years, got married, had a kid, started and ended a graphic t-shirt business, then moved to Western MA where my wife is from.
DL: I got started with Gregg Berman about 12 years ago when he approached me about starting a contract brand (Clown Shoes) that would brew out of Mercury Brewing Co, where I was the Head Brewer.
MA: I had a portfolio up on a site called Hireanillustrator.com where Gregg found my art.
DL: I loved Gregg's passion and thought he had a creative spirit and a fun idea
MA: The brand was looking to expand, and my comic/hip hop themed art that was shown clicked with the team
DL: It was interesting trying to turn Gregg's ideas into reality. I remember him saying, "I don't care how much it costs, make the best beer you can!" That was a pretty crazy concept 12 years ago.
MA: Originally it was just a freelance per label situation but after a few labels I was brought on to the team officially.
DL: Things started getting big fast. We expanded rapidly in the first couple of years, launching new states and getting onboard with retail partners. We were coming out with new styles and people were catching on.
MA: I was already familiar with the brand so getting to make even one label was exciting.  But seeing the social media reactions when my first label was posted and then getting to make more labels, and now here we are, hundreds of labels later…
DL: I guess I realized this project was something bigger when we started shipping beer overseas, and at about the same time, at a Craft Beer Conference, having other brewers saying how much they were inspired by the brand
MA: I was watching Silicon Valley on HBO one day and saw my art show up. A character had a Chocolate Sombrero can at his desk!
DL: We've brewed literally hundreds of recipes over the years, but if I were to pick a favorite beer it would be hard not to pick Hoppy Feet Black IPA. It started the whole brand off and its still such a great beer when we do make it occasionally.
MA: It's hard to pick my favorite label, but if I had to it would probably be "Hammer of the Lion".
DL: But in terms of everyday, Rainbows are Real is really the pinnacle of where we are at and a revolutionary beer. It's quite tasty!
MA: What's next? We just rolled out a whole new look and feel for the brand so we'll continue to push that on every new label we make this year. I'm working on those now, as well as this year's 12 Beers of Christmas pack.
DL: What's next? Keep on pushing the envelope of fun, crazy beers!