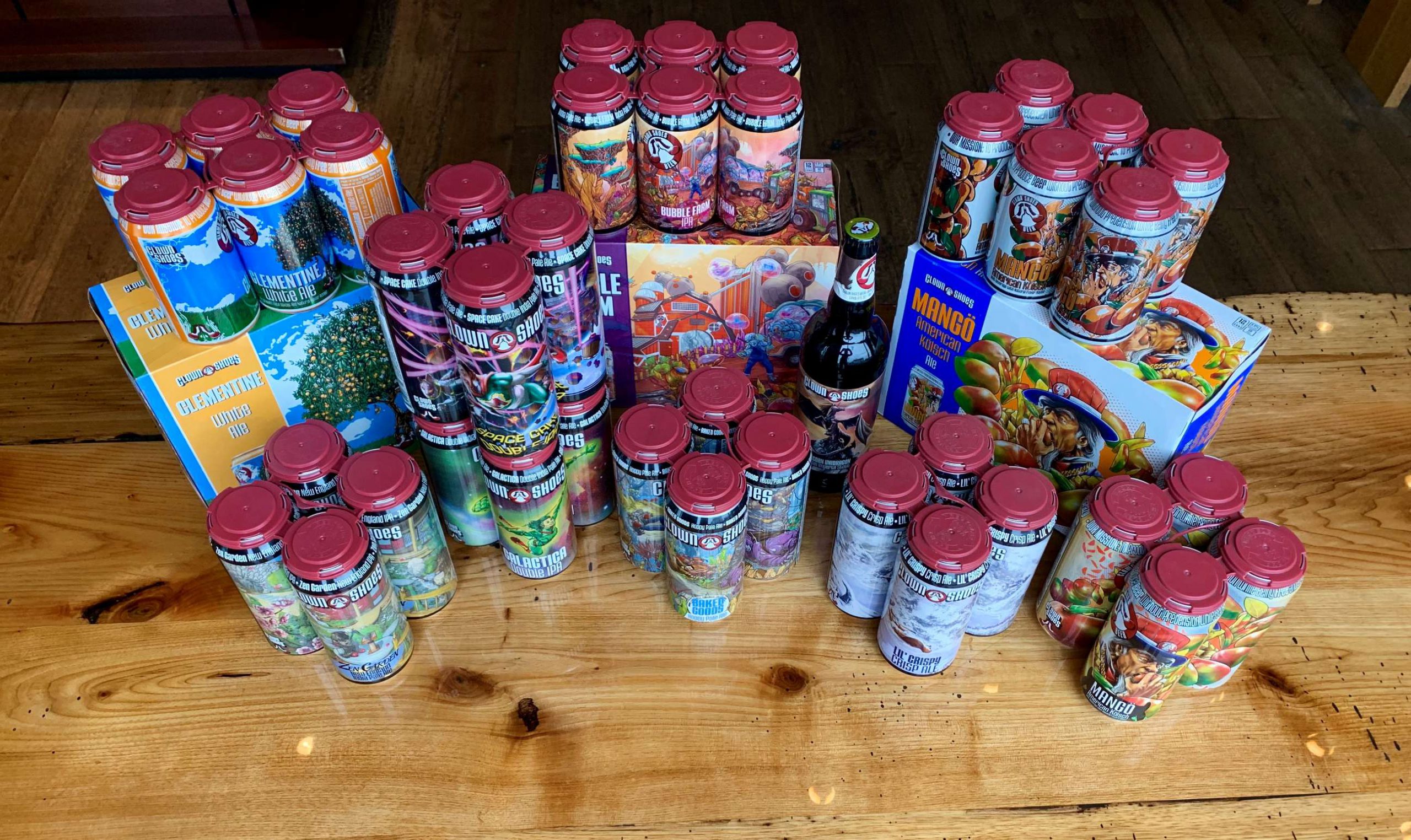 The beers we create at Clown Shoes Beer are our friends. Literally. Sad and weird? Maybe, but who cares?
A four-hour baseball game goes well with Baked Goods. Galactica brings me the hoppy joy of intergalactic justice, often at the end of a long run. Bubble Farm and I, we go way back, all the way to a dream about an acid trip Michael Axt claims he never had. Getting to know our beer buddies can take time and imagination, but that time will reward you both with the character of the liquid AND the character of the characters.
4-pack, 6-pack, 12-pack, you've got options. We maintain a diverse array of styles and flavors in our core lineup, possibly because we have commitment issues, but also because (we think) there's a time and a place for everything we offer. To some, these might not always appear to be the most logical choices, but they are Clown Shoes choices. Don't you want to drink a 12.5% Russian Imperial Stout, such as Blaecorn Unidragon, all year long? Even in July? We do!
The availability and accessibility of our year-round beers means you've got options. But more than nine beers to choose from, you've got nine new friends.  All of them are singing that song from Toy Story, in harmony, right now.
Find out more about our core lineup by heading to the beer lineup tab