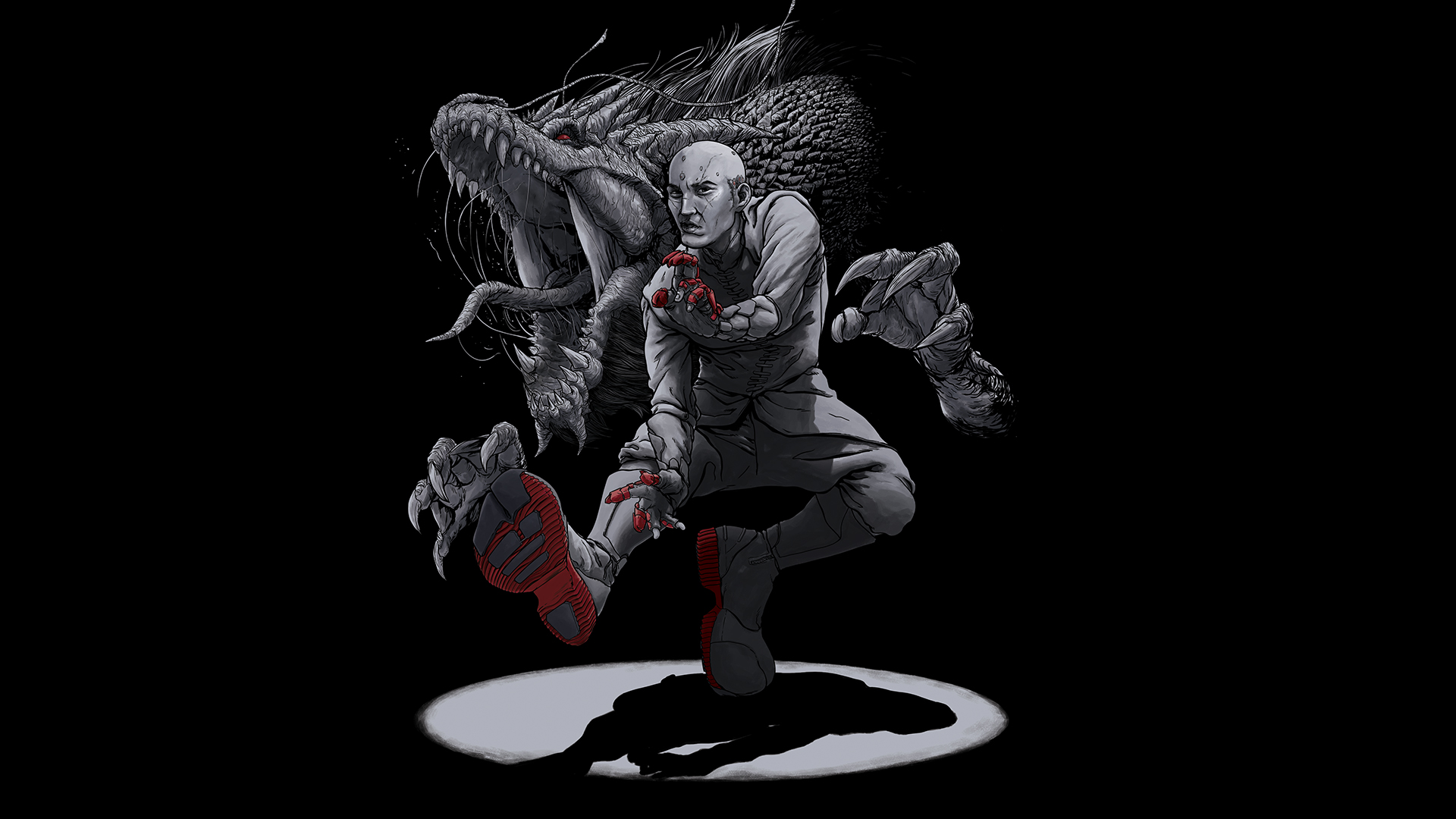 Clown Shoes Beer Reveals the Brewery's First Serialized Comic Strip (Exclusive)
February 11, 2021
Clown Shoes Brewery CEO Gregg Berman discusses the company's ongoing comic, available only on cans of its latest line of barrel-aged beer.
Clown Shoes Beer is approaching comics in a brand new way. Their newest line of barrel-aged beers that tie into a brand new comic Kung Fu Ballet. The comic follows Master Clown Shoes as he challenges the leader of the Motherless Children School of Kung Fu. He wanted to win but he didn't wish to maim him, so he retreats into solitude. He leaves everything behind and finds a remote brewery in the mountains where he meditates to find a path to redemption.
CBR spoke with Gregg Berman, the Founder and CEO of Clown Shoes, who also writes the comic. Gregg gave us exclusive insights into the creation of the comic, how you can get it, and what it was like collaborating with label artist & designer Michael Axt, who is also illustrating the series.
CBR: Where did the idea come from, to craft a comic book through beer?
Gregg Berman: We've done it before, in a smaller fashion. I'm personally a comic book geek, to some extent. When I was younger, I was really into it, and then a friend of mine owns a comic book store, so I got back into reading some trades in my adult years. It builds on something I enjoy. We have a full-time illustrator, Michael Axt, who works with the Clown Shoes team and has for about eight years, so we've done some small-scale [comics] that have just been on the cans before.
It just seemed like it made sense. We really wanted to bring attention to our barrel-aged beers, which are an important part of what we do. [We thought we'd] do some integration with that end of the spectrum of creativity and have fun with it, maybe get some engagement.
What were some of your major influences, comics-wise?
Berman: I don't know if I so much looked toward specific writers. My favorite writer, as an adult, is Kurt Busiek. I think he's wonderful. I read a lot, from anything like thriller novels to Greek tragedy. I can be all over the map, so I would say my influences are from a really disparate group of writers and mediums.
What inspired the series Kung-Fu Ballet?
Berman: A lot of my inspirations are just little moments of epiphany. I play with words and thoughts and ideas in my mind and think about things that might work with the brand. We've done some kung-fu beers, as well, in the past. We had one called Eagle Claw Fist, in particular, and there's a variation of that called Eagle Crawfish. Kung-fu is something I also enjoy, and I'm actually trying to use some of the really goofy kung-fu movies I watched when I was younger, as some of my influence to put this all together. And ballet — when you think of goofy clown shoes, it just makes it all kind of absurd and fun at the same time. It resonated when I put that combo of words together, and then this all just started spinning off of that.
Where did the name Clown Shoes come from?
Berman: Most people think it comes from the movie Clerks, which it sort of does. There was a kid that worked for me a long time ago, and it was his nickname. He was really into beer. I wanted to name a beer after him, but didn't have a beer company or anything, so I tried to win a contest on Beer Advocate, where if they liked your name and you won, you got to make a beer with Dogfish Head. I didn't win.
I was also looking to distribute through other people, and they all said no, so I just got stubborn and decided there was going to be a Clown Shoes beer on this Earth. I didn't know if it would be a one and done, or if it could be a life-changing thing. I wouldn't have expected, 11 years after it all started, we'd still be doing it. It's been pretty amazing.
When you were writing and creating this story, did the beer itself factor in?
Berman: Yeah! I'm in the process of writing and creating the story. I have the outline of it, but we're kind of doing it as we go along. The beer is the six pillars of the story. Every other month, a beer will be released, and the names of the beers are the arc of the story. They'll be the chapter titles.
Would it be a different type of story if it was a different variety of beer?
Berman: Probably not. These are the beers we chose, but the story existed before the beers. We plugged the beer types in after the names and the story had been generated.
Was it easier working with your in-house label designer, Michael Axt, to tell a story like this?
Berman: I've never done this at all, ever, so I wouldn't have anything to compare it to, but so far, it's been really easy to work with him. We've spent almost eight years where I translate a vision and he has to turn it into a label. Sometimes he'll take a little bit of creative license, which is good, but we communicate really well and are able to create stuff that we both are comfortable with.
How will consumers be able to read the comic itself?
Berman: There's a QR code, which you can scan and go to the website to read Chapter 1. We got really backed up with labels at the beginning of the year, so we couldn't prioritize the comic, but we're catching up and we should be able to get ahead on the comic so there's a really smooth release of the beer and the comic at the same time.
What regions will the beer be available in?
Berman: All over the country. We have about 30 wholesalers, not in every state, obviously, but… from California to Florida to Texas to New England, so pretty far and wide. We have a regional beer finder and people can track us down via our social media or e-mail. We can often direct folks to where to buy the product.