Every Space Cupcake has been evil…until now.
This rebellious little turncoat thought he was fighting the good fight as a member of the Space Cake Armada. Turns out he was unwittingly an enforcer of galactic tyranny. One daring escape later (with a healthy dose of mayhem on the way out), the first Space Cupcake to escape the Armada is free to stop following orders and start following his moral compass.
Tasting Notes
Space Cake's signature sweet malt backbone and juicy hop profile meets a sessionable 6% ABV in this American IPA. Mosaic hops are front and center in the citrusy aroma and flavor this delectable IPA presents.
Beer Details
ALC/VOL:  6%
Hops: Mosaic
Specialty Ingredients: N/A
Availability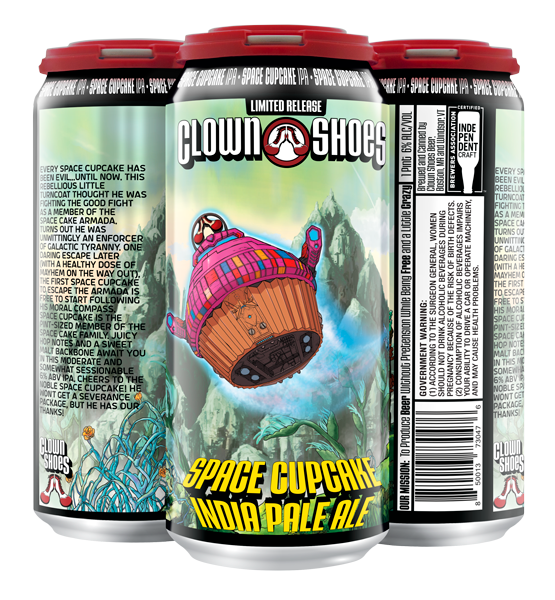 16 oz 4-pack can