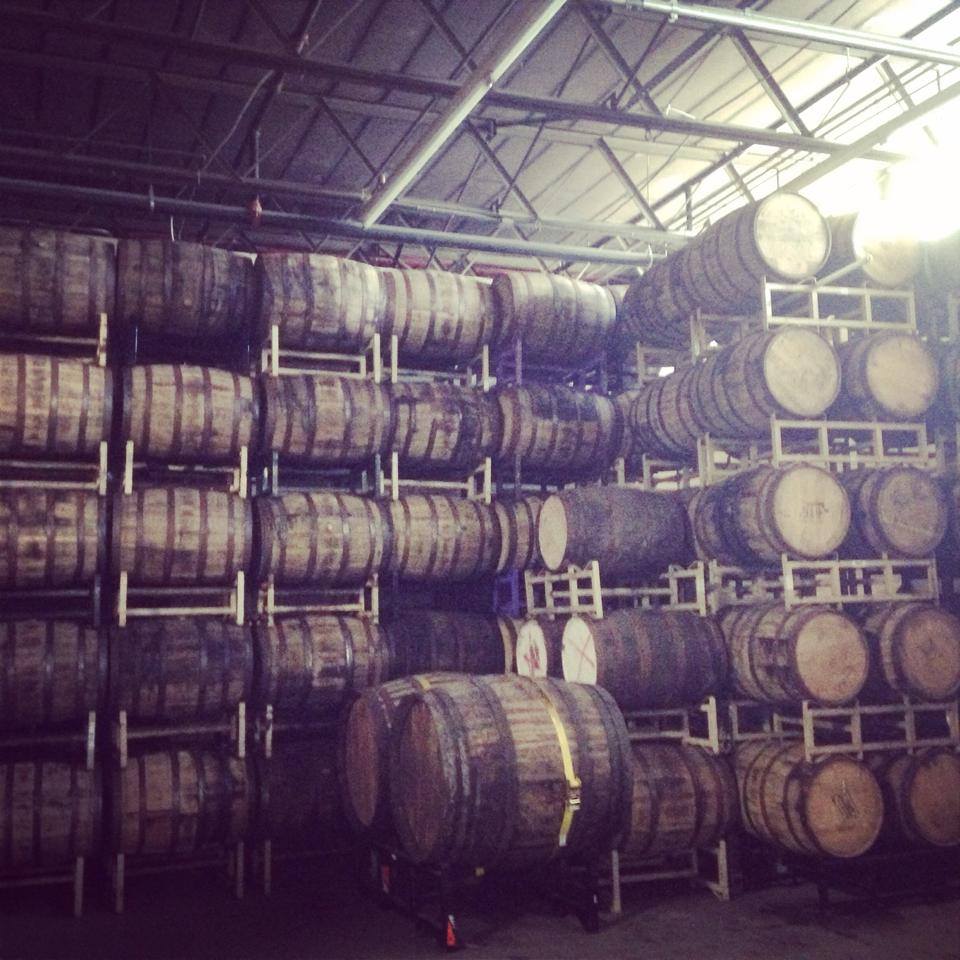 Barrel-Aged Beer
October 2, 2019
This blog post is written by Sam Routhier, Clown Shoes' Sales and Marketing Assistant and lover of barrel-aged beer.
When I worked in the Harpoon Beer Hall, we ran a sale on four Clown Shoes limited release barrel-aged bombers. The catch was, you had to buy them all to get the sale pricing. I had very limited experience with barrel-aged beer, but I'm easily swayed when given the opportunity to receive a discount on a frivolous purchase.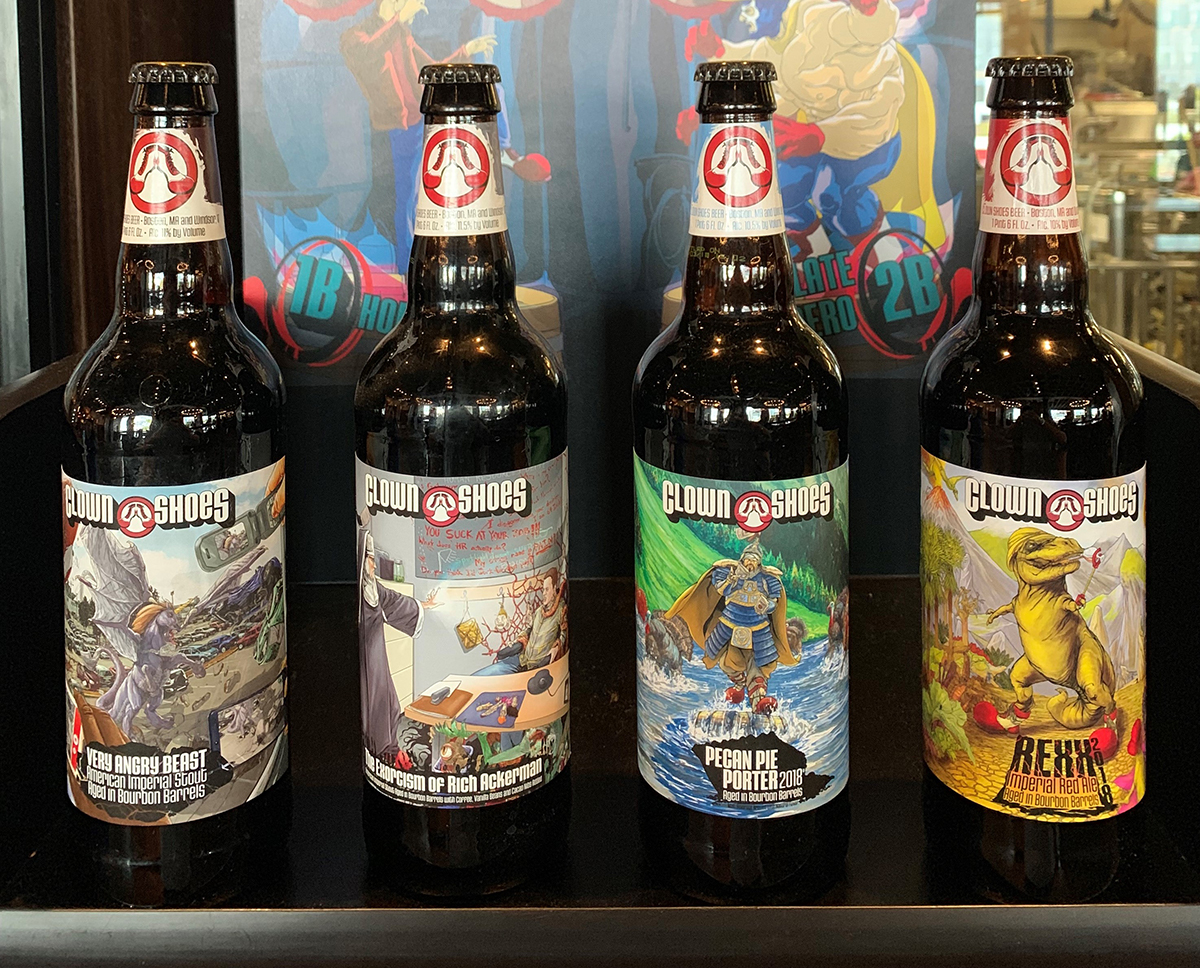 One credit card swipe and four empty bombers later, I was a changed man. The Bourbon and caramel notes of Rexx, the deep chocolate and roasted malt flavors of The Exorcism of Rich Ackerman, it turned out barrel-aging was compelling, and I couldn't get enough.
Now, as a part of the Clown Shoes team, I recognize that those complex notes define our monthly barrel-aged releases. These beers aren't what you would call sessionable; with all kinds of complex flavors and hefty ABVs, the beer usually is the session. And the session is usually long. And the next morning everything is too loud. And I start craving fried chicken before 10AM. But it's worth it, because discovering barrel-aged beer has helped push my idea of how beer can taste, and how it is a long process to craft the right blend of beer and barrel. The development of Clown Shoes' barrel program has been a years-long exploration of the nuanced frontiers of flavor that barrel-aging a beer provides.
Over time, we've found unique combinations in different styles, barrels, and blends. Relationships with excellent liquor brands have allowed us to acquire barrels that have held a wide range of spirits, including bourbon, brandy, cognac, sherry, port, scotch, whiskey, and wine. Leveraging access to unique barrel options leads to results like Snow on the Maple Tree. The sweet tangle of bourbon and maple notes pair with a dangerously smooth body for 12.5% ABV, all as a result of the Maple Bourbon barrels that we age our American Imperial Stout, Undead Party Crasher, in. Many of these projects are Imperial Stouts, but they don't always have to be, we've also barrel-aged Barleywines, Old Ales, Brown Ales, Pumpkin Stouts, and more.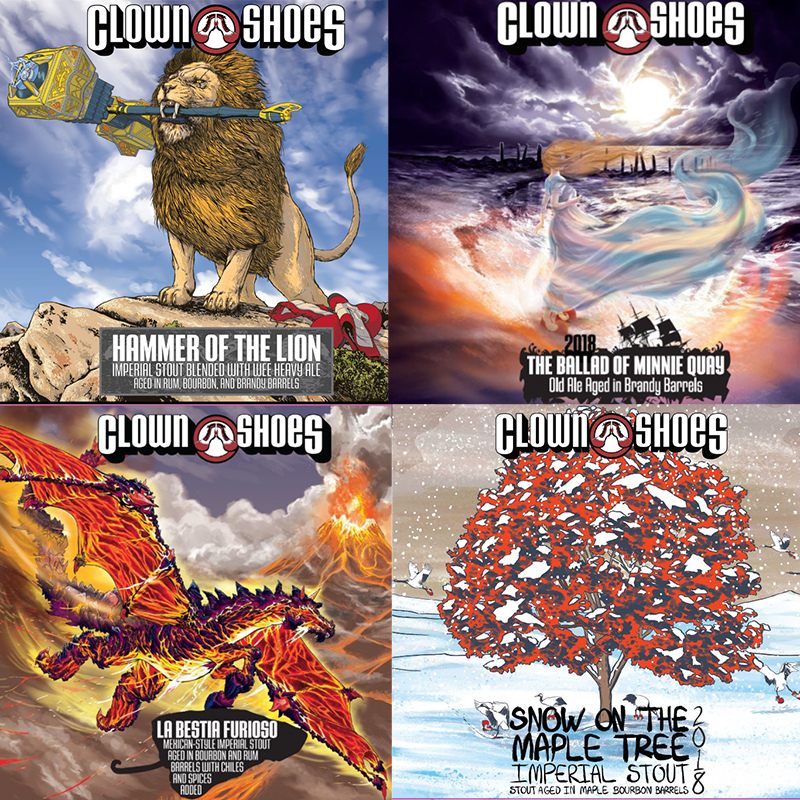 We're not afraid to combine styles either. Ever since our first ever barrel-aged release, Angry Beast, mixed barrel-aged Blaecorn Unidragon with Vampire Slayer, we've utilized blending in these projects. There's no end in sight to the possibilities that come from blending different base beers or the same base beer aged in different barrels, just more rewarding layers of complexity.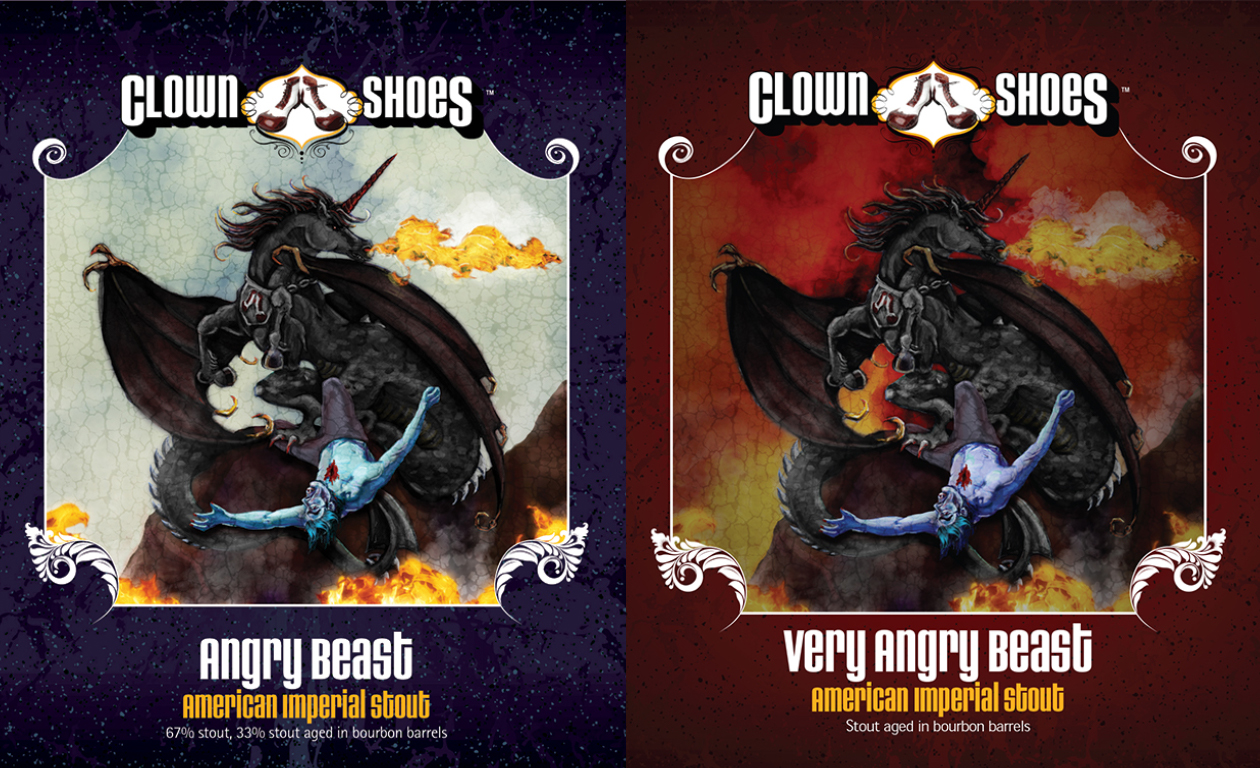 As the years passed, our barrel-aging program grew at an aggressive pace. Then we released Archdruid.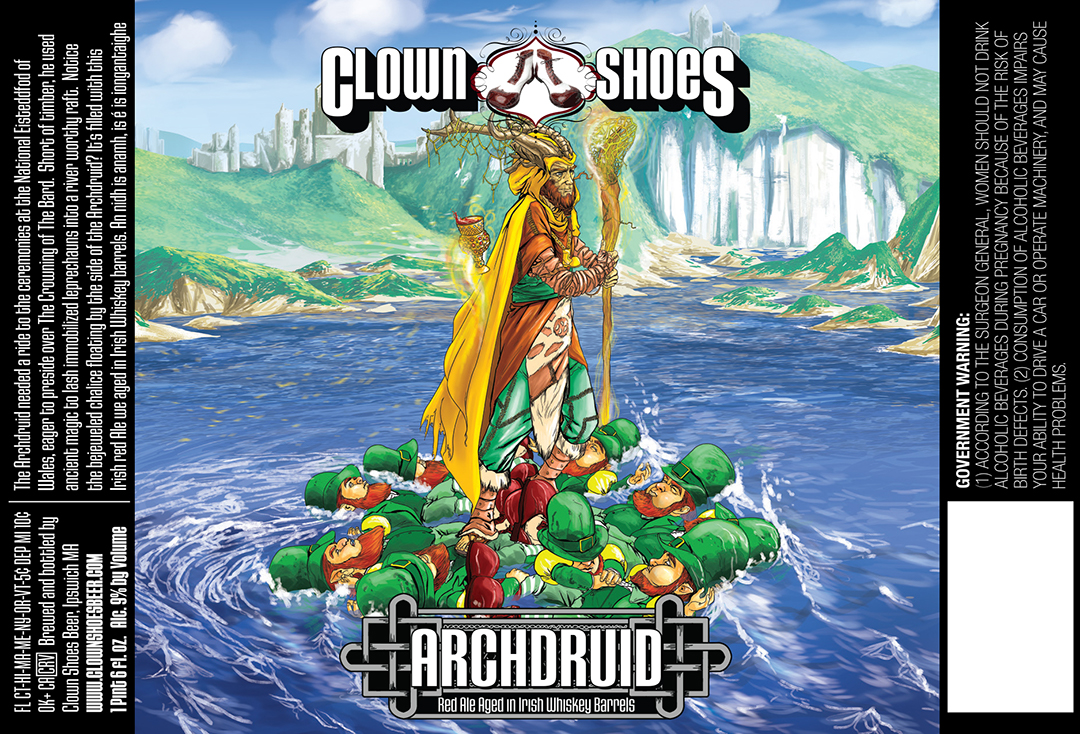 Archdruid, which came out in the summer in 2016, was supposed to be a Red Ale aged in Irish Whiskey Barrels, and technically it was. But it was unintentionally soured, infected with lactobacillus that after release transformed what should have been a strong, malt forward ale into a pungent sour reminiscent of a Flanders Red. The result actually wasn't terrible, we were pleasantly surprised with a number of positive reviews of the beer commending the sour flavor. But it wasn't close to what we intended, and this massive failure forced us to take a hard look at our barreling practices and the future of the program. To make things right, we issued a refund program to anyone who sent in an Archdruid label. Moving forward, we doubled down on our efforts to ensure that Clown Shoes barrel-aged beer would be a pure, consistent, quality product.
We also learned to never put a raft of Leprechauns on one of our labels. If there is one thing you learn from this blog post, make it this: treating Leprechauns with dignity is of the utmost importance.
Seriously, do not anger the Leprechauns.
Barrel programs require patience and attention to detail. We thought we fully understood that early on. But after Archdruid we recognized we need to do more rigorous quality testing of these beers. First, and foremost, throughout the aging process we consistently test the beer for off flavors or barrel contamination. It's not easy taste-testing dozens of rich and flavorful barrel-aged samples, but somehow we always find someone to take on the job.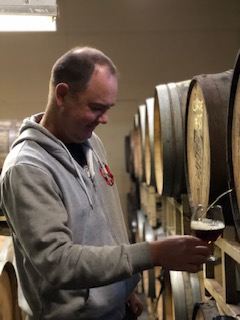 In recent years, the expansion of our testing efforts includes regular pH testing and microscopic slide viewing. Particularly significant in that development was joining the Mass Bay Brewing Company in 2017, which teamed us up with a world-class quality control team and increased capacity for our barreling. Joining forces with our fellow employee-owners has allowed us to leverage decades of cumulative brewing industry experience to keep the quality and innovation of these products at an all-time peak.
We know today when we release an aged beer that it's a world-class beer with flavors that will delight on the day it hits the shelf, and years later when it's time to pull it out of the cellar (if you can wait that long…we usually can't). Find out more about our latest barrel-aged releases at the limited release tab on our beers page.